During the walk where I shot the geese and grasses used in part 16, I showed some satellite dishes way in the distance. Well, when I got round back of that building, I found a forest of satellite so I thought I'd do the dishes.
But first I had to walk around this strangely attractive building with smooth boards that have always given me the impression of a plastic or liquid look. I really like it with the nice blue color.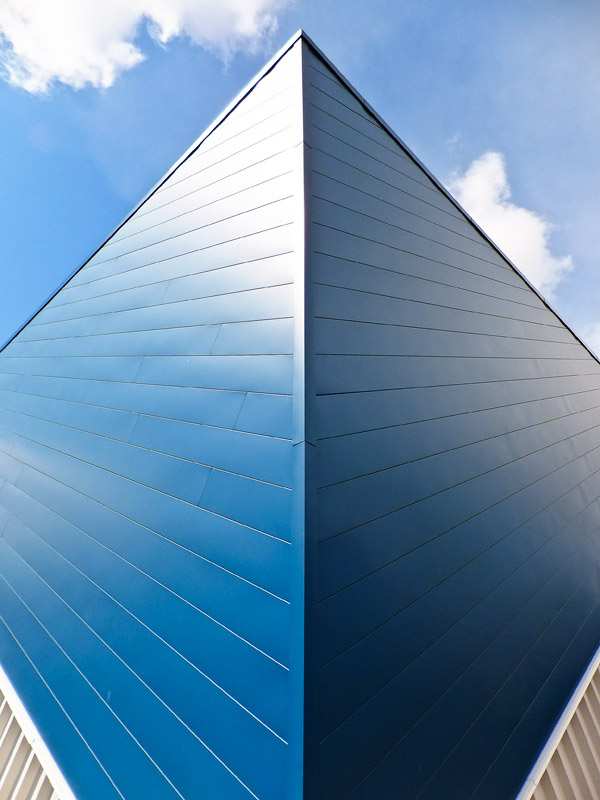 I've shot that building many times, and I always enjoy it. Around the back is the famous small door that was featured in my "dooragonal" shots with the D70s and various Sigma lenses. Here we are about 5 years later and I am shooting it with the F550EXR …
Luckily, the sun dropped behind a cloud for the first shot. I love the soft look of the tones.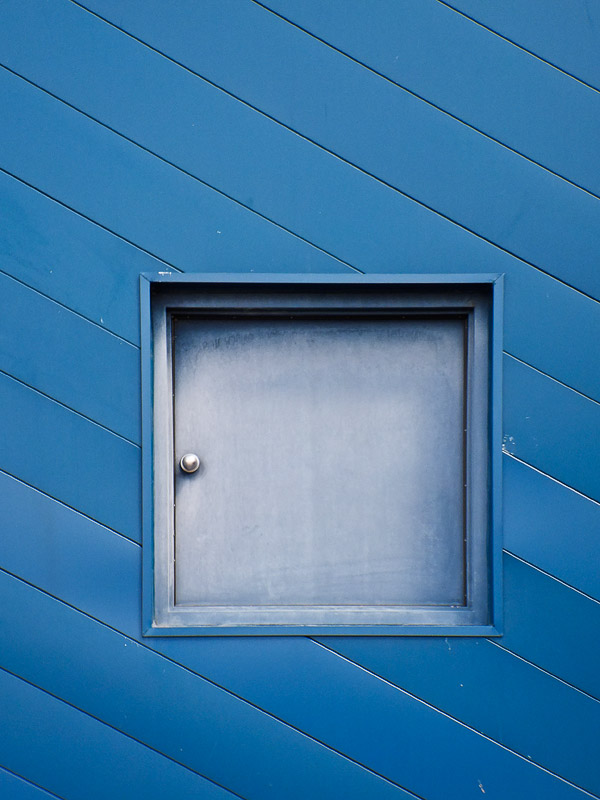 And back out a wee bit for a slightly different composition.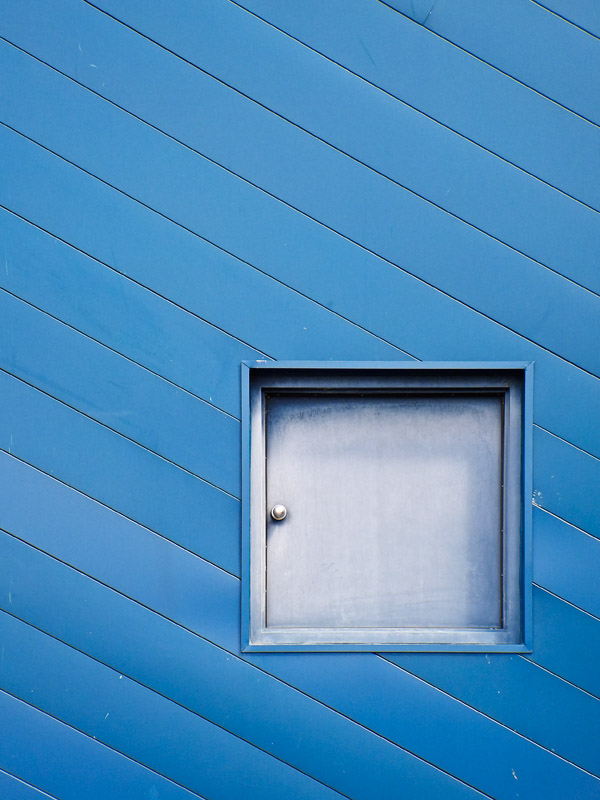 The building next to this one is the one with the satellite dishes strewn about.
This pair of dishes caught my eye right away.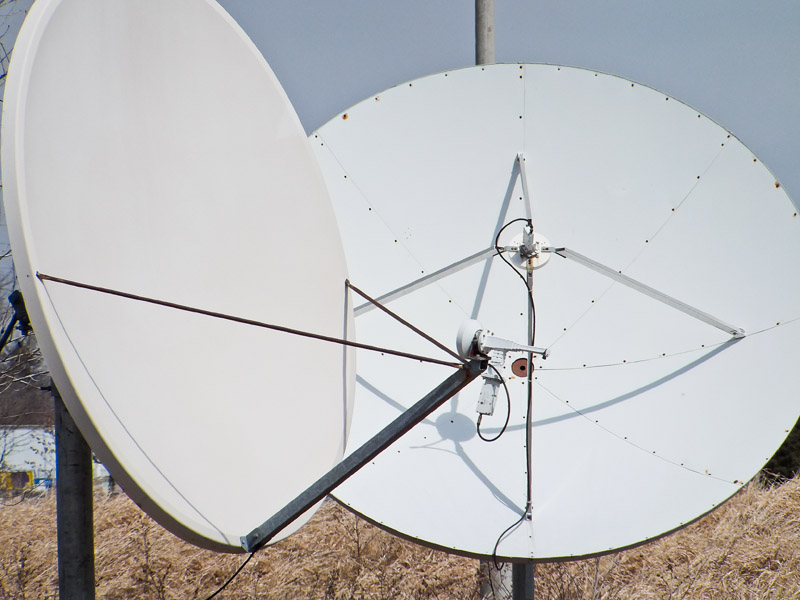 Then I went for the whole enchilada and got a strangely over exposed result.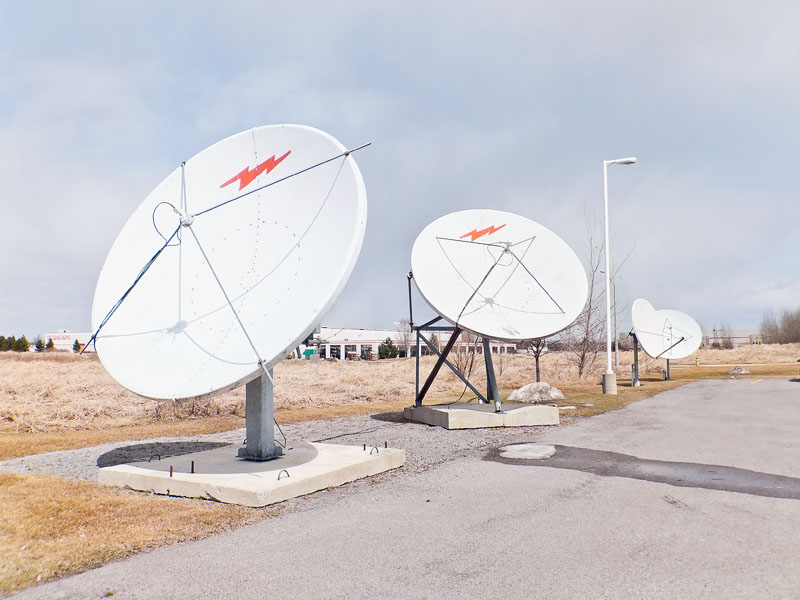 So I set –1ev and reshot.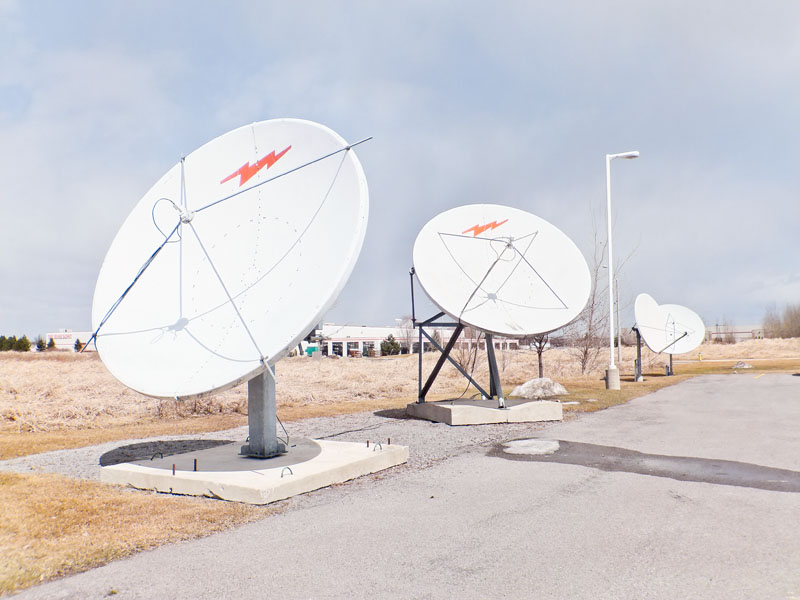 WTF? I went back and forth on the LCD to figure out what happened and they noticed that the shutter speed on both was 1/1000s … same exposure. That can only mean that the shutter is pinned to that value.
Duh … I realized that I was shooting wide open. So I bumped the aperture all the way to f/11 and shot again.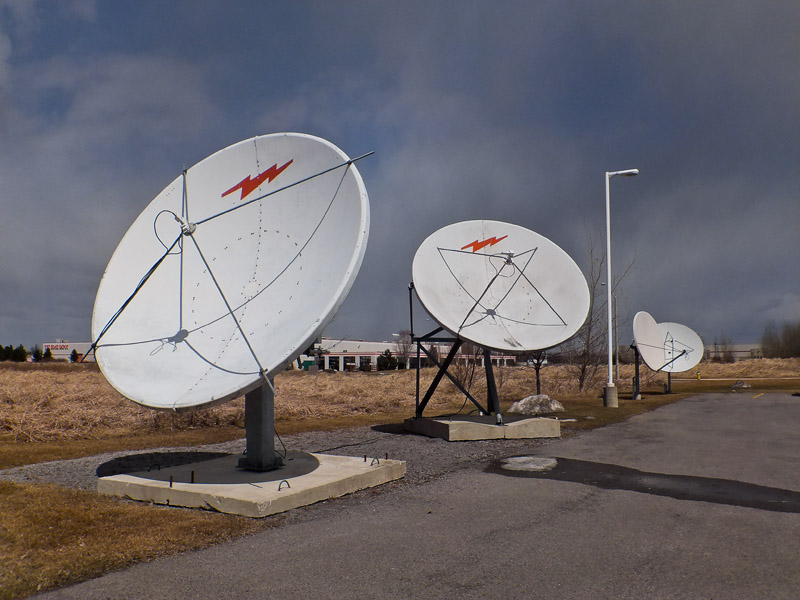 Now that's more like it! If anything, a bit underexposed. But I really like the drama here, so I would definitely leave it alone.
Getting close to the one in front …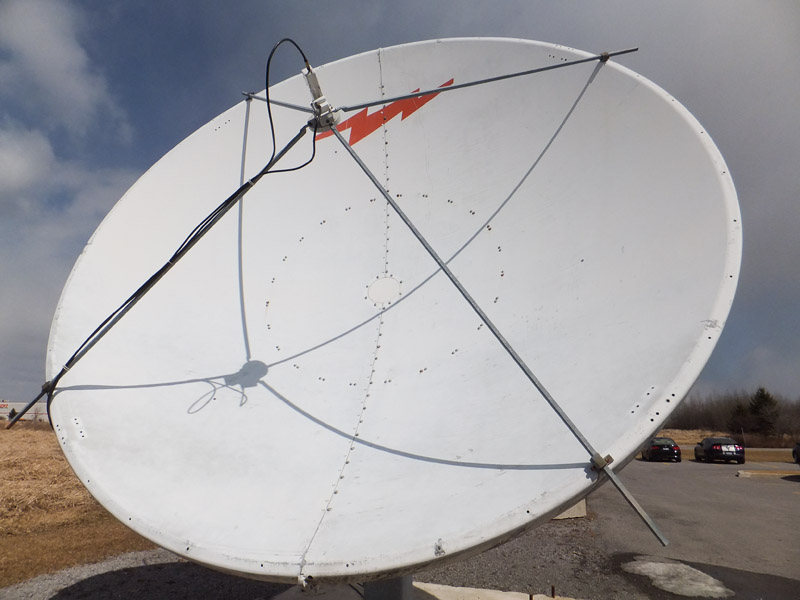 Walking down to the end of the row and grabbing a detail shot …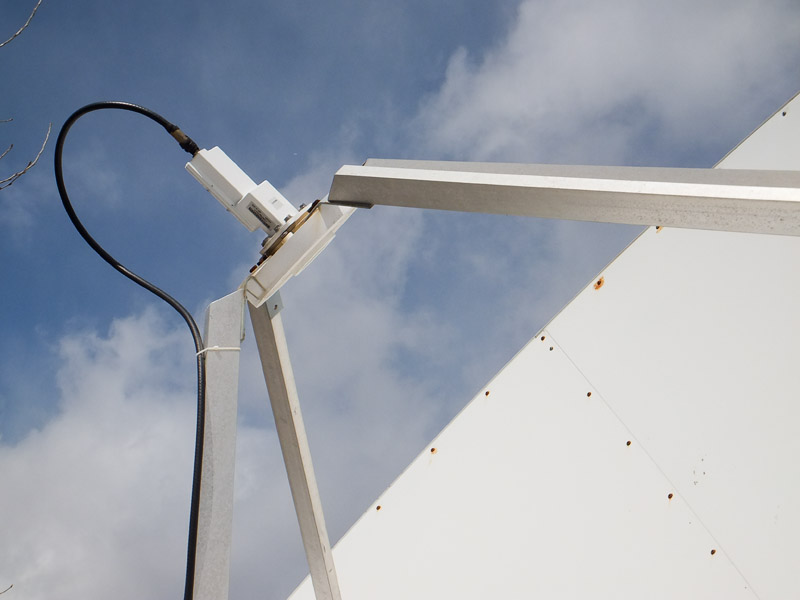 Now shoot the field of beams from the other end …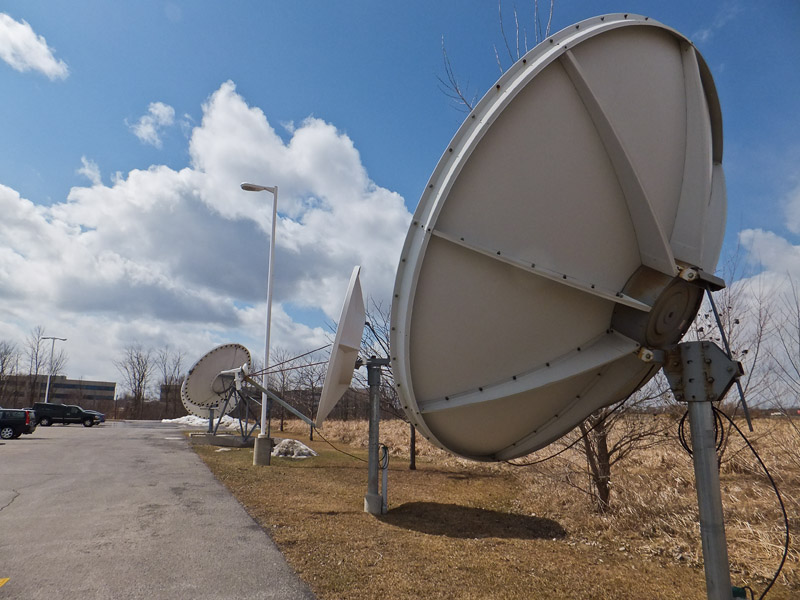 I like that shot. Nice detail on the back of the dish.
So that's it for texture and tone … I find this cam requires very little intervention. I did boost the first group's contrast somewhat to draw out the lush colors. The satellite shots came out this way … no extra fooling with tone. The exposures took care of it.
The more I shoot this cam, the more joy it brings me. Just watch that aperture. If you shoot P mode then you are immune. I like A-Prio mode, so I am always up for a brain fart.