I thought it might be instructive to have a peek at the noise and smearing of the F550EXR against the F300EXR. I chose a pretty easy subject, an owl soapstone Eskimo carving. The eyes show us how well it renders a black surface, the carving has fairly fine detail on the inside of the wings and they are in shadow as the light is a horrid pair of old halogens from about 15 feet away and to the left of the statue.
Exposures are 3200 ISO, f/5.3 (full zoom), 1/10s for both.
So let's have a look … this is a processed jpeg …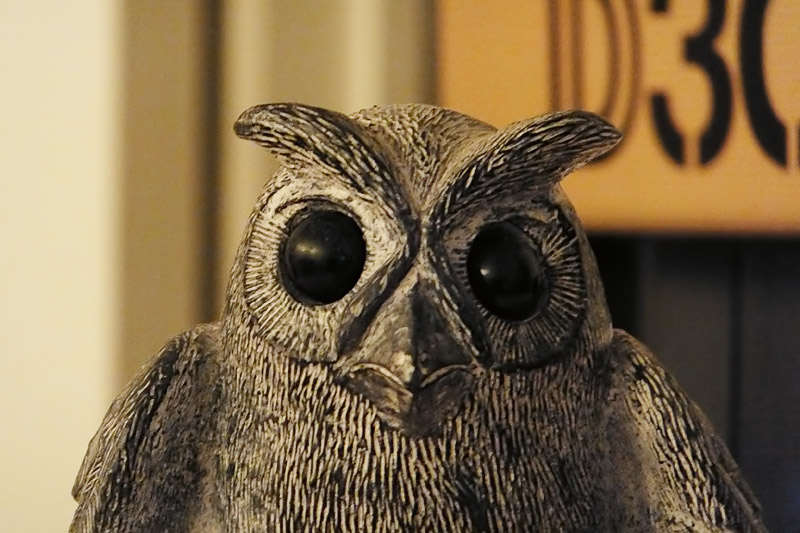 And here is the original jpeg file of that one for your dining pleasure …
Here is the F300EXR processed jpeg file …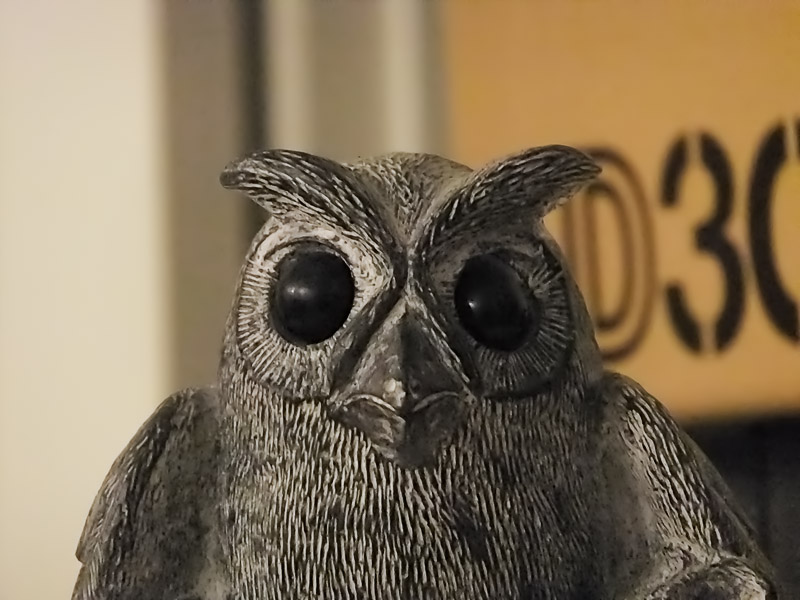 And here is the original jpeg file for you to poop feast on …
If you look at the inside of the left hand wing, you can see the differences immediately. There is little detail in the F300EXR because of rampant smearing, whereas there is very nice detail in the F550EXR image.
This translates to vastly better handling of people shots, as we saw in my 1000ISO image of Jon's eyes in yesterday's article. There really is no contest at all between these two.
The differences become even more apparent when you look at the originals … the excess blotching and smearing in the F300EXR image is not pretty at all. Of course … we're talking 3200 ISO here and very low light – 3200 ISO at 1/10s is incredibly low light.
I think the F550EXR is going to prove to be a stunningly good concert camera …