Looking down on my back yard through a completely open window allows me to shoot the pool without reflections off of glass.
I thought this might be an interesting data point since now we are dealing with a scene with high contrast, but not extreme as was the Oikos test. That was more like a wedding … this is more like what you shoot most of the time in snowy climates.
This test is also a bit different … I decided to shoot it at 0EV and to heck with the consequences. Interestingly, there were no consequences, as each camera handled the scene just fine.
The D7000 did a fantastic job as always … 100iso f/8 1/250s …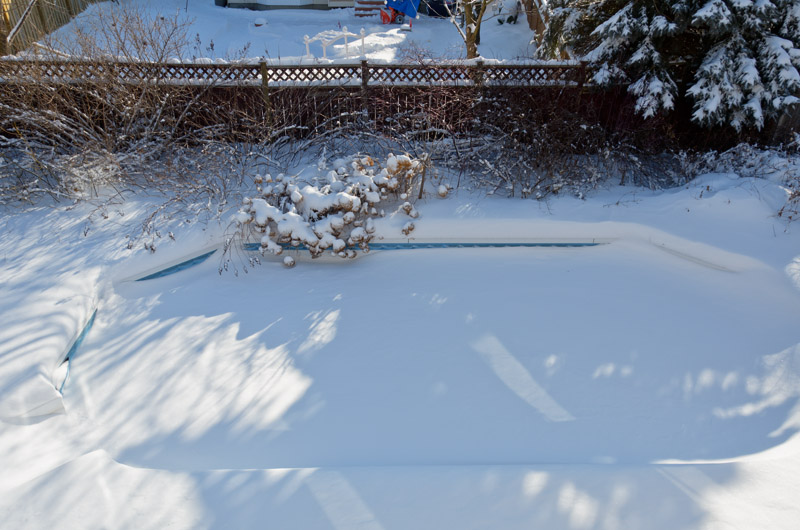 The F550 handled it perfectly, as should be expected with .. 100iso f/8 1/280s … (the meter is now matching the D7000 meter, which tells us that the wonky meter is an X10 thing, not an EXR thing in general) …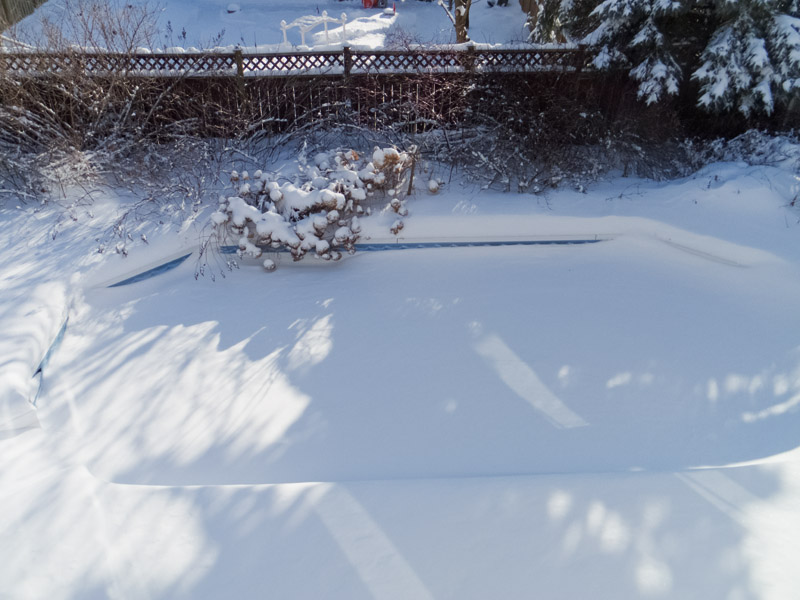 And again, the EXR out of cam jpeg is pretty good …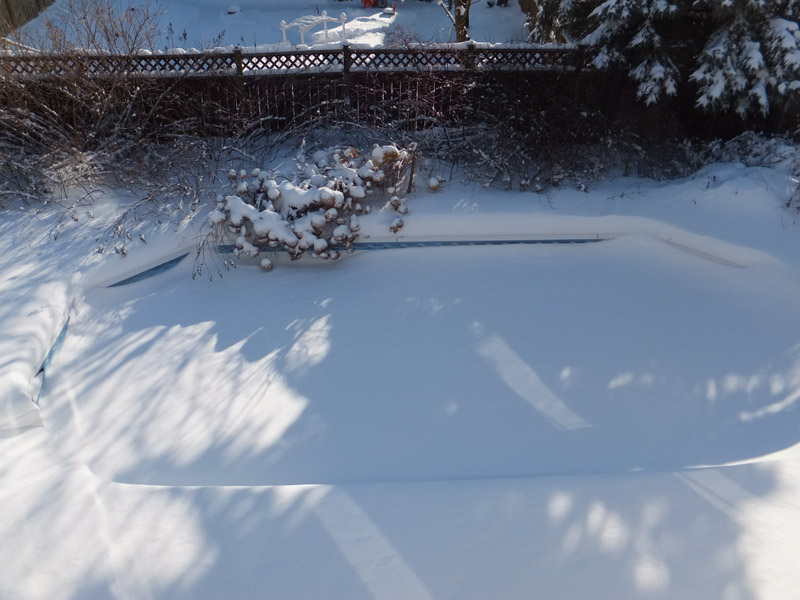 I'm not partial to overly dark shadow areas, but many people are so I fully expect a chorus of "the JPEG is better than your RAW processing" … no problem, each to his own.
And finally … the big surprise. Here, Panasonic's iExposure is very effective, giving us a jpeg that is as good as Fuji's. Since the ZS3 cannot shoot RAW, I thought it fair to process the ZS3 image a little, opening the shadows a bit and adding a touch of sharpening in ACR.
Note: Please ignore the little flare globules all over the image … turns out that there was a lot of dust on the lens as I have not shot stills in a dog's age. I cleaned it and reshot some other images, but not this one. Which is ok, since it is the exposure that matters here.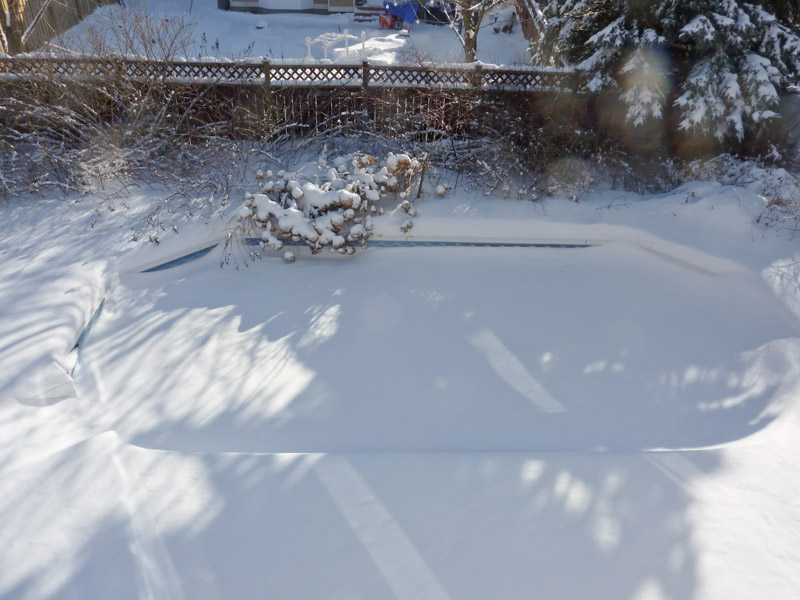 Ignoring the flare, I actually prefer this image to both the Fuji images. This is something I have noted in the past … despite its quirks, the ZS3 is a marvelous camera for daytime imagery …
And finally, some crops to show you how close these really are … at least in the highlight areas. All did it fine … which pretty much tracks what I see on the forums.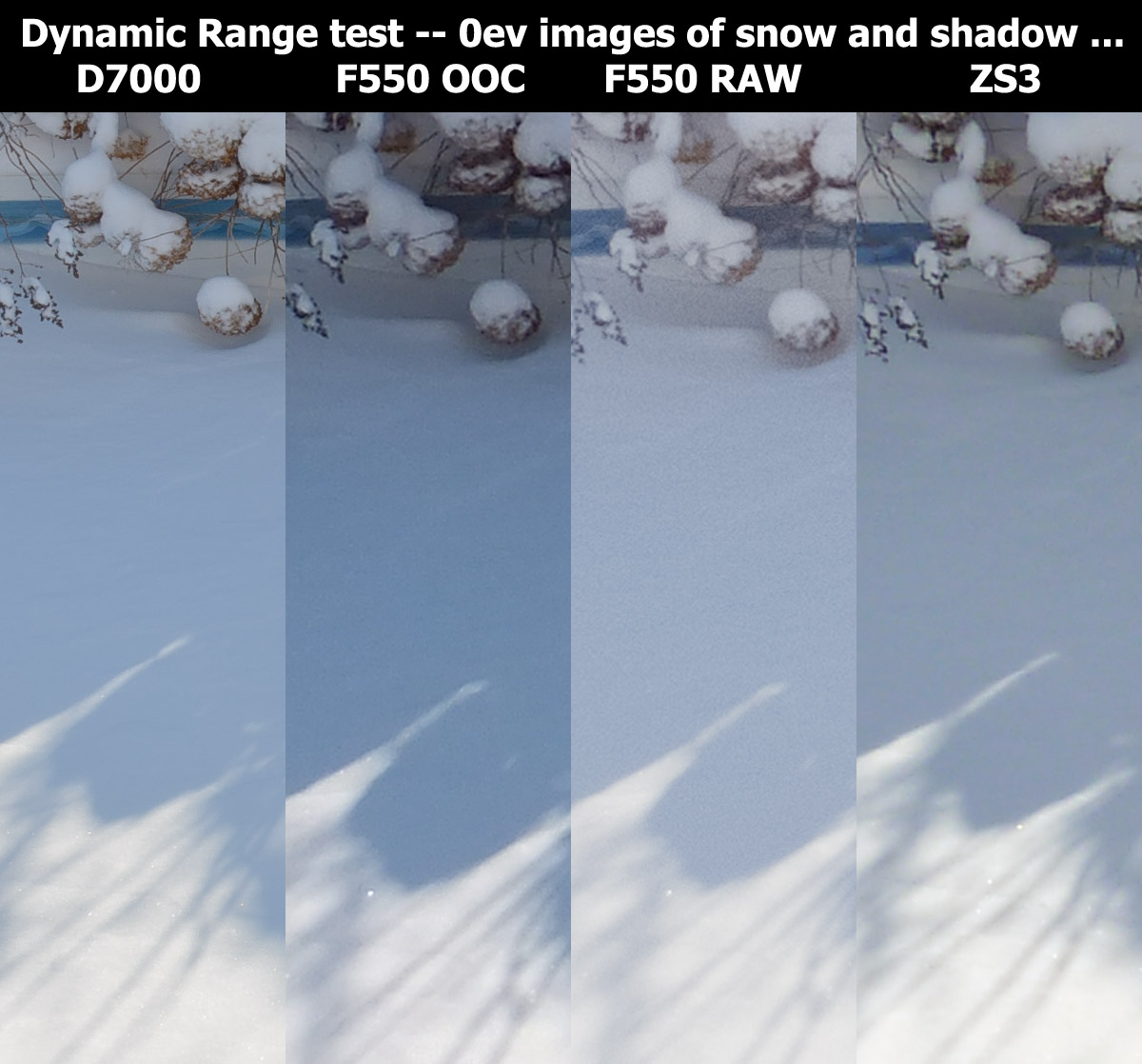 The Panasonic would have failed this test if iExposure was not on. That would have required me to manage the exposure. But that's the point … an experienced photographer wants control and can almost always get a good image. An inexperienced photographer wants automation that works. EXR works, and so does iExposure. And we know that other similar technologies work from Canon, Nikon, Sony etc …