My curiosity continues … I was wondering this morning if the same would be true of ACR processed images as is true of JPEG images. That being that the sharpness is slightly better at L size, although a bit hard to see except at 100%. And also that the metering is wonky … the JPEGs match at L versus M with 0EV and –2EV respectively. That's obscene …
So here are the RAW crops … and I will give you my own observations up front:
Metering actually works … ACR –1EV matches at L and M sizes, which seems to strongly imply that Fuji's own JPEG engine is broken. No surprise, considering the X series firmware …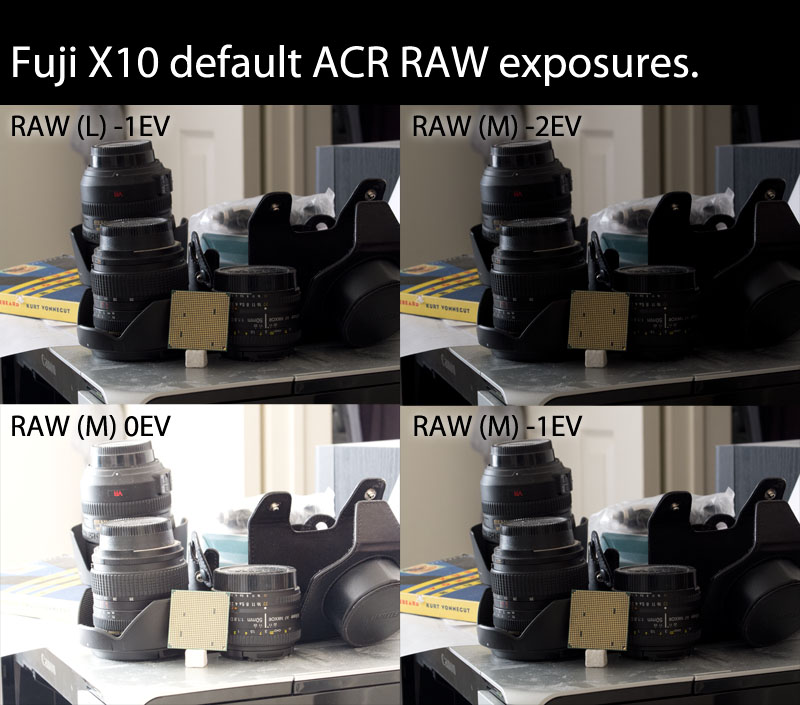 Sharpness is a clearer victory here for L size. No question.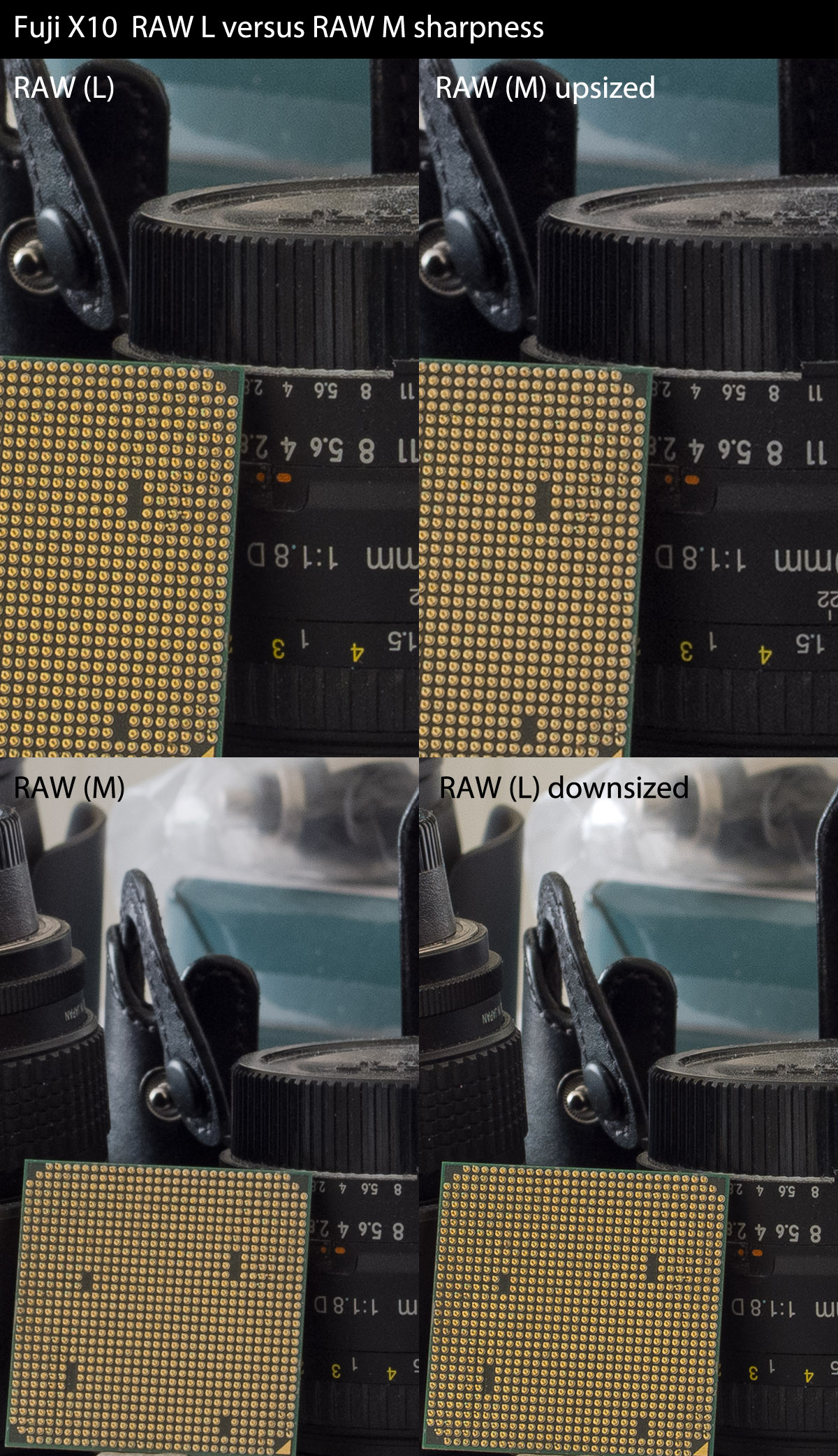 Si if you shoot RAW and don't mind managing the highlights yourself, RAW L is sharper. JPEG users get a similar benefit, but of course there is still the NR issue that must be managed … low contrast fine grained details getting smeared and all.