I could not find a decent poem on solved problems or clarity, so I was forced to write one myself ... this is a lame hack at a haiku ... bite me if you don't like it :-)
soupy algae and


poisonous chemicals,
bring

great clarity
I really did not think this was an algae issue, but the way it responded makes me wonder ... so my haiku makes that assumption.
I was most pleasantly surprised when I went outside after dinner to check on things and could again see the bottom of the pool. The clarity was not 100% yet, so I brushed the sides and bottom to put everything into suspension (lots of extra chlorine laying about) and ran the filter once more over night (I normally let the pool sit quietly at night.)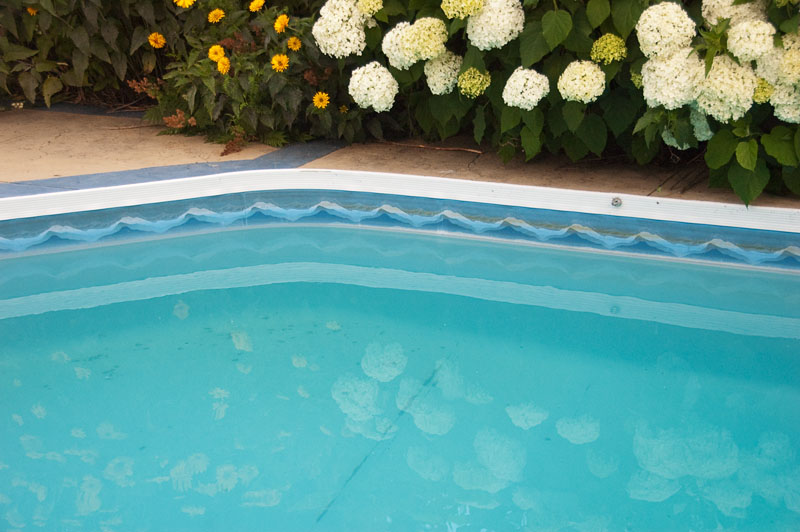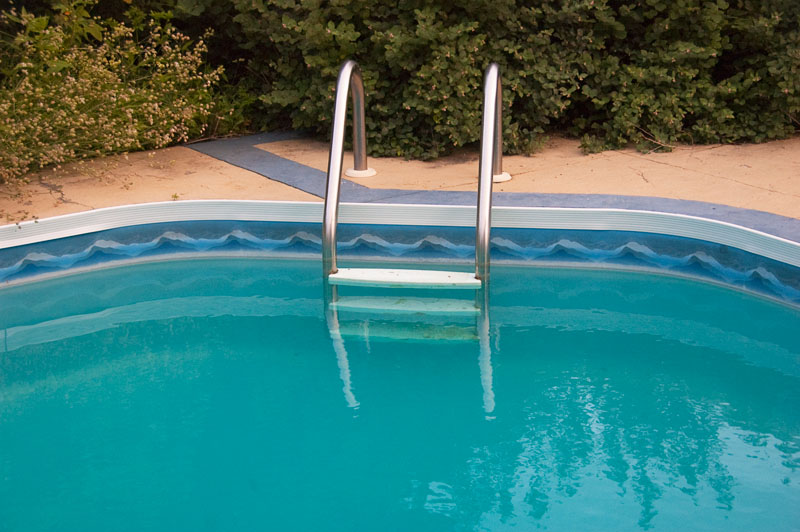 So ... of course I brought out a camera, today's choice being the D70s and my travel lens, the Nikon 18-200VR. Not the combination I normally choose for such a late hour, but I thought I'd give it a chance, and it worked nicely. Vibration reduction stabilizes the lens beautifully, and since there were no people in the image, all was well.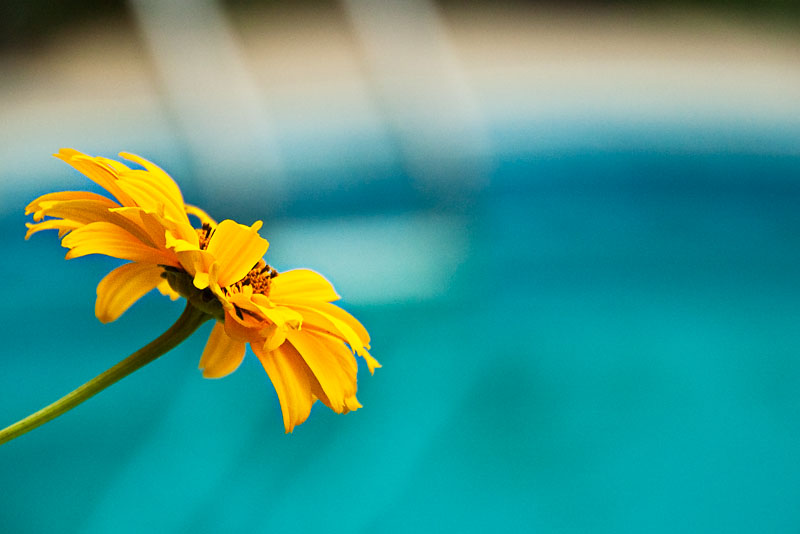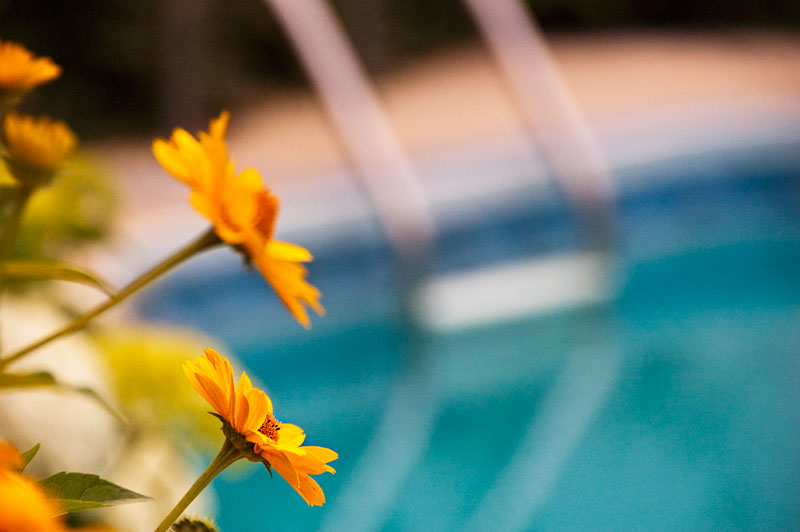 The chemicals have clearly done the job, since the pool appears to measure about perfectly.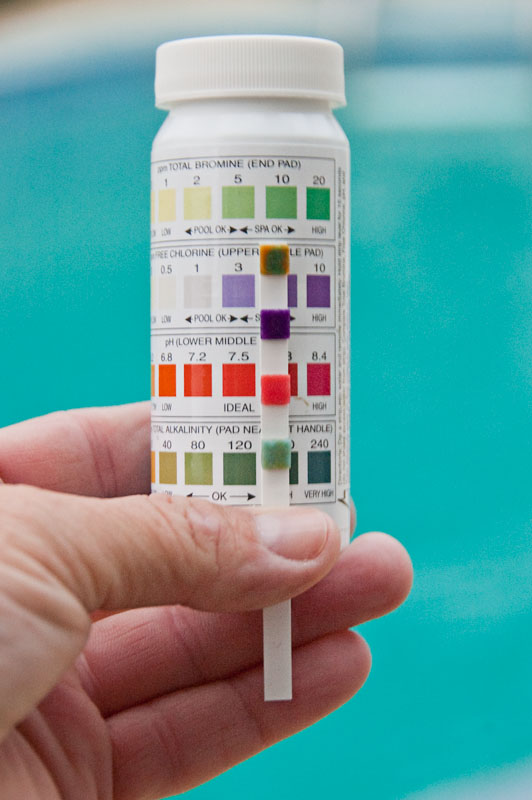 The daisies are getting a tad long in the tooth, but they tend to last the year, so no worries.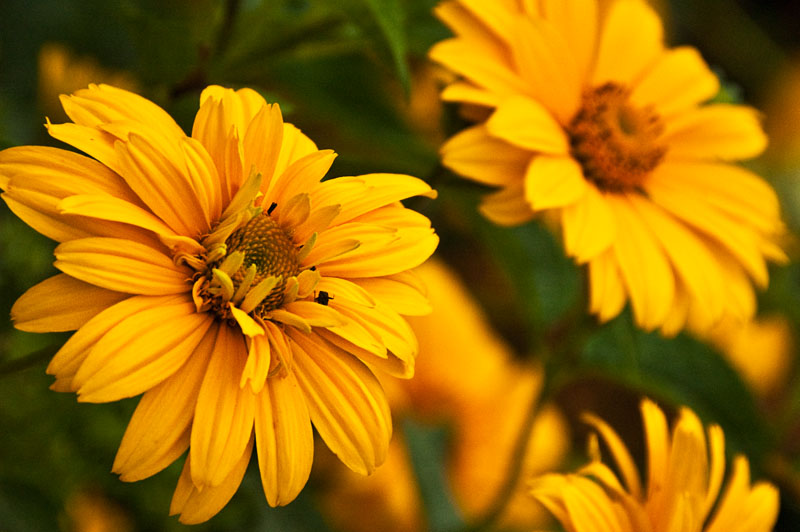 Still the odd bud opening up ...